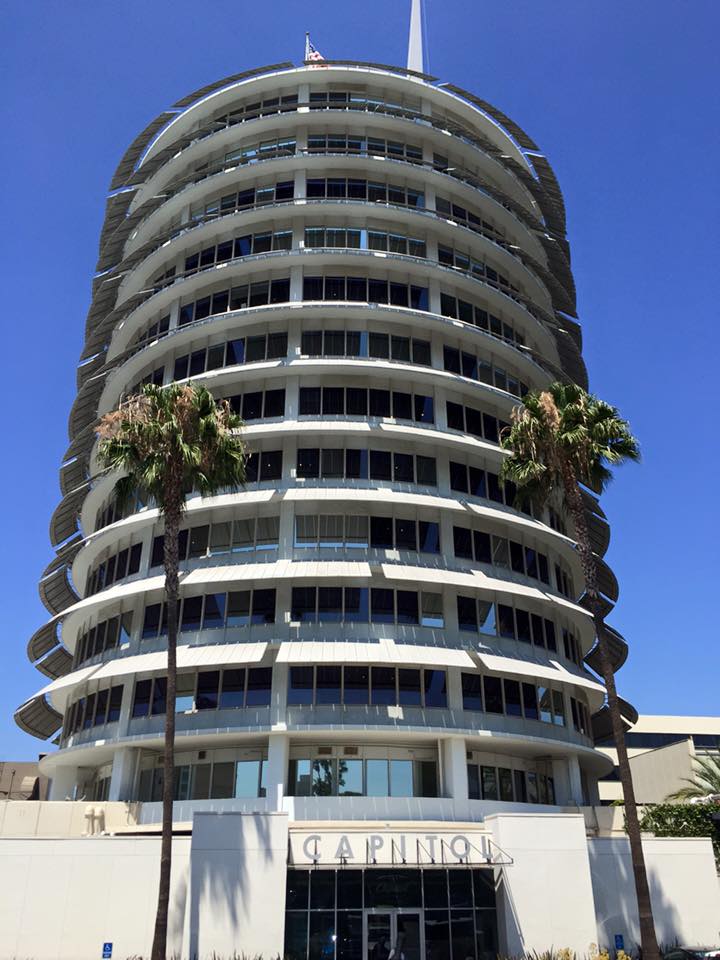 Yes, through those doors have passed some of the most talented musicians in classical, jazz, pop and rock music.  Since 1956, countless classic singles and albums have been recorded here in two studios, named, cleverly enough, studio A and studio B.  Recording here was pretty much like recording anywhere else: we checked in with security guard at the front gate who directed us to our reserved parking spaces; we walked into the building and signed in with security; multiple people offered to help us load our gear in; we walked down the hallway to studio B and passed beautiful framed photos of everyone from Sinatra to Katy Perry; and of course, wondered who people thought we were as we passed them in the hall.  What a day!
Obviously, we must thank John Hendrickson, our long-time engineer and co-producer (and who actually used to go to work there everyday) for all his valuable time and patience, and above all, his "ears."  We also spent the day with Steve Genewick, a long-time Capitol engineer who was there to help our recording go as smoothly as possible.  Thanks again to Patrick Espinosa who was there from start to finish to document the day.  Thanks also to our friends & family members who kept up with what was
happening
by text &
social media
.  It was a day we'll all remember for a long time.  Now...on to the next part.  Overdubs...