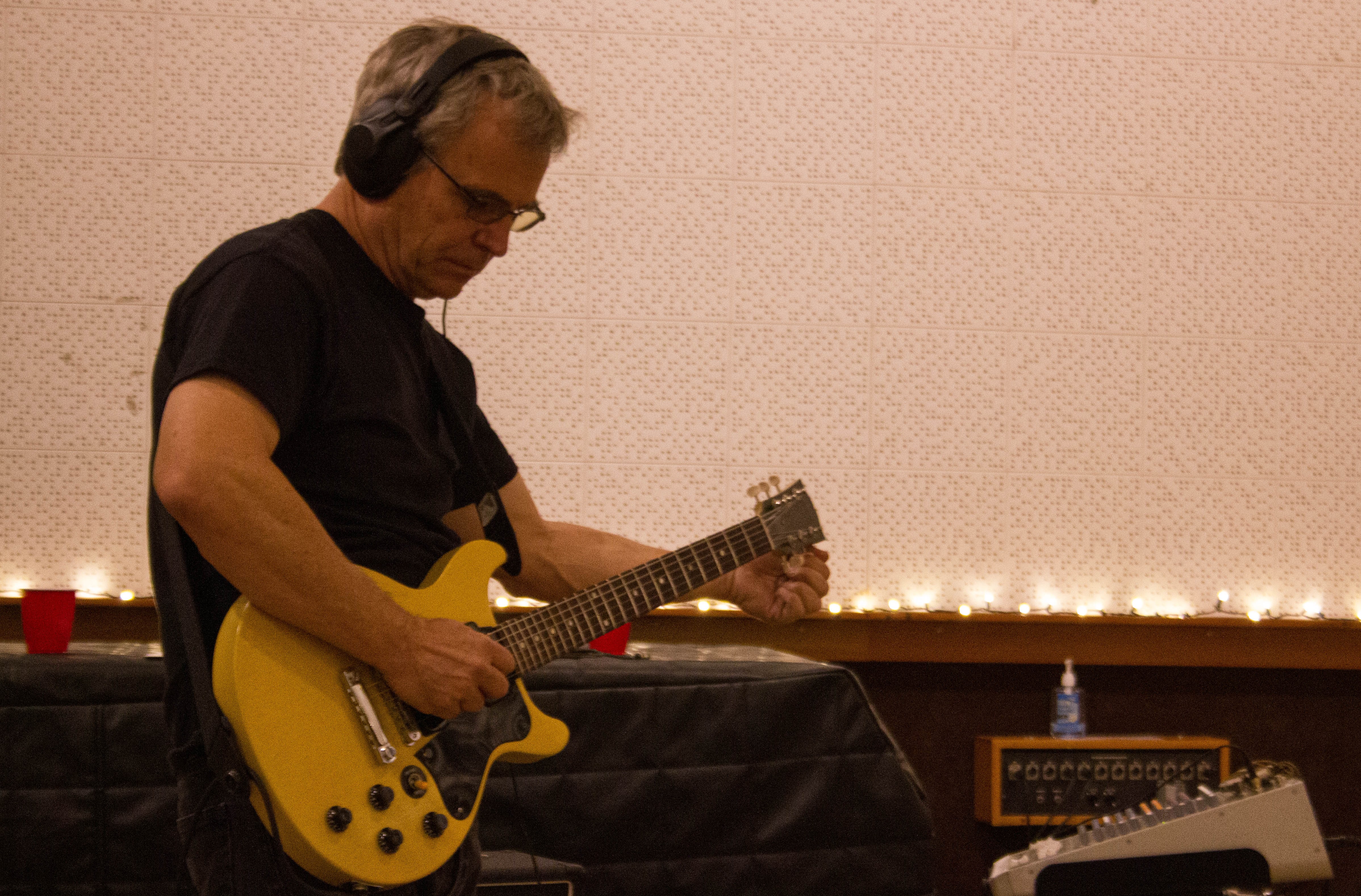 Wookie Garcia and a few of our closest friends have gathered twice in the past month to work on the band's latest recording. More than half of the 12 tracks have received additional vocals-some harmonies, some oohs and aahs. With this in the can, we also added a little more guitar and called it a day. Thanks to Rob and Satellite Studio West, and Mike at Earthling Studios for their time and attention.
Meanwhile, back in LA, our producer/keyboardist Rami and engineer Oliver are also at work on this project. Organ and other keys will likely be added to nearly all the songs, possibly along with some lap steel on a couple of tunes. Then, we will listen to what we have and decide if recording is indeed complete. 
Thanks to the Wookie choir: Bob S.; Doug; Jen; Diane; Emily; Kyle & Brian. It takes a village, as they say.
(Photo by Mark Tucker)